The idea that things are bigger in Texas is true when it comes to the booming economy and the job market. Texas is home to many large and Fortune 500 companies in industries like technology, health care, construction, retail, finance, and leisure and hospitality.
The Texas unemployment rate continues to be below the national average. In fact, the Lone Star State is home to several cities with job markets ranked in the top 10 in the United States.
The Texas job market is red hot and has been growing year after year with several big companies coming to town, and adding thousands of new jobs to the area.
Where you live does matter, and Texas is a big state. If you are looking to relocate for work, it's important to pinpoint the city you want to focus on initially.
If you are looking for a job in Texas, there are many fields to choose from with good salary options. We can help you find the right job in the right place for the right pay in Texas.
Current Job Market Trends in Texas
The unemployment rate in Texas is below the national average of 4%. It was 3.5% in March 2019, and more than 22,000 jobs were added in March, making it the 107th month in a row for employment growth in the state, per the Texas Workforce Commission (TWC).
The job market has been expanding at rapid rates in Texas with several large companies calling the state home, including AT&T, American Airlines, Dell, McKesson, Southwest Airlines, Exxon Mobile, and Tenet Healthcare. Growth is skyrocketing in the following industries:
Health Care
Technology
Consumer Service
Construction
Manufacturing
Transportation
Leisure and Hospitality
Education
Financial Services
Government
If you are looking to change jobs or perhaps relocate, Texas may be a good option with lots of choices for employment.
Best Job Options in the Lone Star State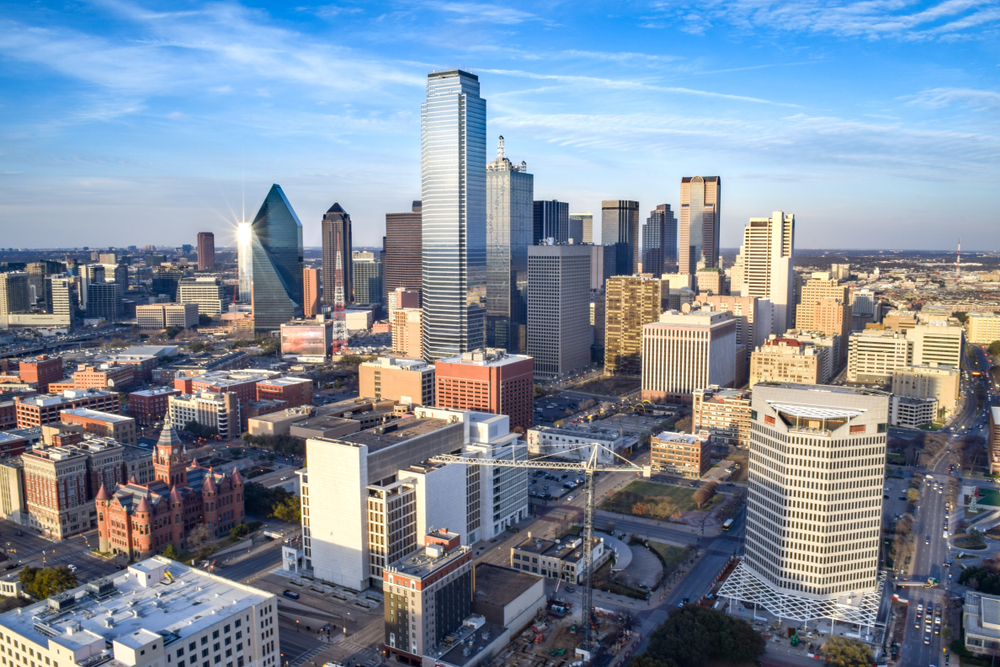 Texas has seen massive growth in population in recent years. Many big corporations are housed in Texas, or they have recently moved operations or opened sites in the state.
As a result, there have been major spikes in career opportunities in service-based jobs, as well as in the leisure and hospitality field. For example, jobs in food prep and the restaurant industry in general are growing at rapid rates. In addition, there is plentiful opportunity for manicurists and pedicurists. While these jobs generally fall into the low-wage category paying an average of $14 an hour or lower, they are often easy to obtain with limited experience or schooling.
In the higher wage category, jobs in technology, specifically for software engineers, are expanding rapidly, as many technological giants have bases of operation in Texas. Amazon has two tech hubs in Texas — one in Dallas/Fort Worth and another in Austin. In the past eight years, Amazon has brought over 20,000 new jobs to the Texas market, the Dallas News reports.
Technology jobs include research, cloud computing, engineering, support, information and systems managers, and development. There is a lot of room for growth and career expansion in this field.
Health care is perhaps one of the fastest growing and most promising fields in Texas right now. Nurse practitioner jobs are expected to grow as much as 25% in the next four years.
Doctors, including anesthesiologists, gynecologists, obstetricians, podiatrists, internists, psychiatrists, surgeons, orthodontists, and general practitioners, are some of the highest paid career options in the Lone Star State. Almost half of the top 30-highest paying jobs in the state are in the medical field, according to Business Insider.
The following roles are other high-paying jobs in the state of Texas:
Training and Development Managers
Athletes
Purchasing Managers
Petroleum Engineers
Where You Live Matters
Texas is a big state with a lot of farmland and agriculture. It is also home to big oil and a diverse mix of corporations and industries.

Parts of the state are very rural and may have limited opportunities, but there are several thriving metropolis regions. These are generally the hottest markets, offering some of the best opportunities for careers in the country.
Dallas/Fort Worth (DFW): In northern Texas, the cities of Dallas and Fort Worth are home to several corporate moguls, including defense contractors Raytheon and Lockheed Martin, internet giant Amazon, State Farm insurance company, transportation and aviation companies like American and Southwest Airlines, engineering firms like Jacobs Engineering, finance companies such as Charles Schwab and Bank of America, and telecommunications bigwig AT&T. Big corporations like Jamba Juice, Ryan, JetSuite, AMR Corporation, Texas Health Resources, and Pei Wei have operations in the DFW metro area.
According to Forbes, Dallas has seen explosive growth in nearly every sector of the job market. They have major gains in fields like professional and business services, construction, energy, information, and finance, making Dallas one of the top 10 job markets in the United States.

As published by U.S. News & World Report, defense, technology, oil and gas, finance, manufacturing, aerospace, and aviation are the top job industries in the Dallas/Fort Worth area. Average salaries are slightly above the national average at just over $50,000 a year.
Along with high-end career opportunities the population growth, the DFW area has also opened up a lot of entry-level retail, leisure and hospitality, and technology career opportunities.
Plano: About 20 miles north of Dallas, Plano is considered one of the top 10 cities to find a job in 2019, CNBC reports. Business parks are popping up all along the Dallas North Tollway. Being close to the Telecom Corridor, Plano is home to several corporations' regional offices and headquarters.

Industries like digital/interactive media, defense, telecommunications, software and information technology, electronics, financial services, business and professional services, and energy are all growing fields in Plano.

Big corporations in a multitude of fields have headquarters or regional offices in Plano, Texas. Some examples include the following:
Toyota Motor of North America -Frito Lay
NTT Data
JCPenney
Liberty Mutual Operations Center
Bank of America
Capital One
Fannie May
Ericsson North American Headquarters
PepsiCo
USAA McAfee
Nokia
Keurig Dr. Pepper

Austin: The state capital and self-proclaimed "Live Music Capital of the World," Austin, Texas is ranked the number one labor market in America by The Wall Street Journal. With nearly three-quarters of the population involved in the labor force and an unemployment rate almost an entire percent lower than the national average at 3%, Austin is a red-hot market for jobs.

The Austin Relocation Guide refers to the city as the "Silicon Hills" in reference to the large number of technological giants based in the Central Texas city. If you are looking for a technology-based career, there are a wide variety of companies to court. The following have operations in Austin:
Apple
Google
Facebook

Dell
Hewlett-Packer
Applied Materials
AMD
Samsung Group
Blizzard Entertainment
Cisco
eBay/PayPal
BioWare
Cirrus Logic
Intel Corporation
United Devices
Oracle Corporation
Silicon Laboratories
HostGator
Hoovers
IBM Corp
Amazon Fulfillment Center
Another major employer in Austin is the federal government. There is a regional call and processing center for the IRS (Internal Revenue Service) located in the city, and various offices since Austin is the state capitol.

Health care, education, and manufacturing are all viable career fields in Austin as well. The major health food store Whole Foods also has its headquarters in Austin.
Houston: Located in southern Texas, Houston has been ranked one of the most business-friendly cities in the country, offering some of the most competitive wages. With more than 25 Fortune 500 companies based in Houston — including major players like Sysco, ConocoPhillips, Waste Management, Enterprise Product Partners, and Phillips 66 — there are a lot of career options in Houston.

Houston has all but recovered from the recession. The job market is growing at a rapid pace in fields like health care, banking and financial services, office and administrative work, architecture and engineering, computers, and customer services. Energy and oil are big business in Houston — always have been, and likely always will be.

Whatever your career path, with all of the diverse options in Houston, you are sure to find something.
San Antonio: Nicknamed "Military City USA," San Antonio has a large concentration of military bases like Joint Base San Antonio and Fort Sam Houston. One of the biggest employers in San Antonio is USAA, a military-based insurance company that is headquartered in the city. The financial sector has a lot of career opportunities in San Antonio, as do the technological and health care fields.

The professional workforce is younger than the national average. Various companies have corporate headquarters in San Antonio, such as the supermarket chain H-E-B.

With a large manufacturing sector and employers like Toyota Motor Manufacturing, there are a lot of career opportunities in San Antonio. Life sciences, energy, financial, technology, and cyber security are all growing and hot career fields in the city.

San Antonio is also often touted as one of the friendliest cities in the United States.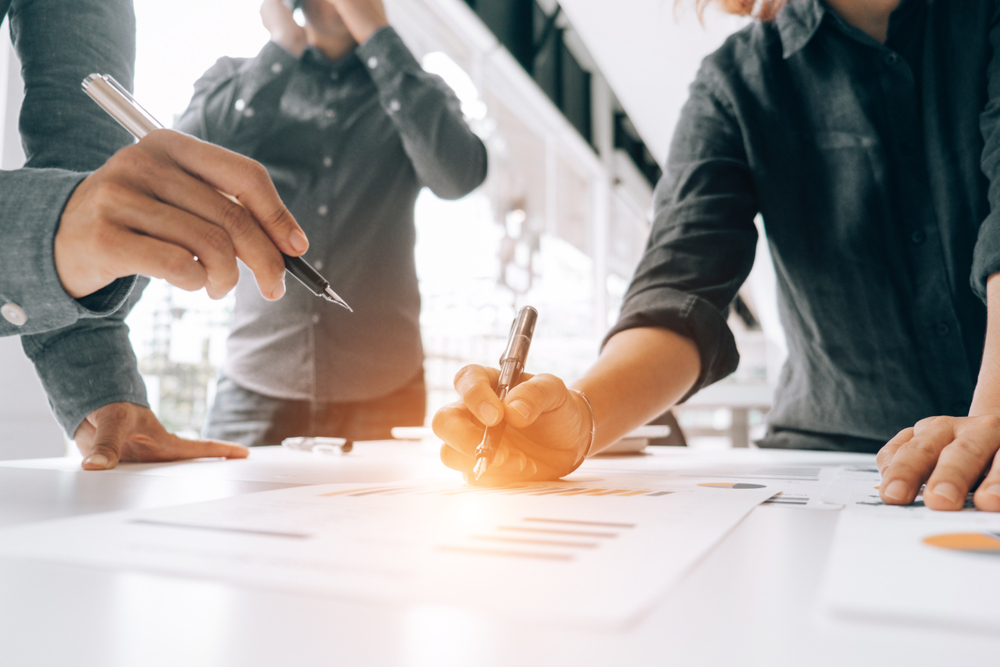 Changes in the Local Job Market
The Texas job market has been expanding at record rates in the past several years with many global leaders in big industries relocating to the state. Large corporations are struggling to fill certain skilled jobs, just due to the accelerated growth rate of the industries. Many of the major employers are looking to fill the labor shortage gaps by offering training for new hires, the Dallas Business Journal reports.
Unemployment may potentially rise in the next year, however. The Dallas News reports that uncertain trade restrictions, falling oil prices, and a tight labor market may start to take their toll.
The Big Picture
Overall, Texas is considered to be a great place to find a new job with many different fields and levels of skill and experience represented. The population growth is expanding the leisure and hospitality sector, as well as retail and other service-based industries. Manufacturing, agriculture, energy, military and defense contracts, and oil continue to offer both blue-collar and white-collar positions of various wage and skill ranges.
One of the fastest growing fields in Texas is health care. Positions range from home health aides, to nurse practitioners or various kinds of doctors — all offering a multitude of career opportunities throughout the state.
References