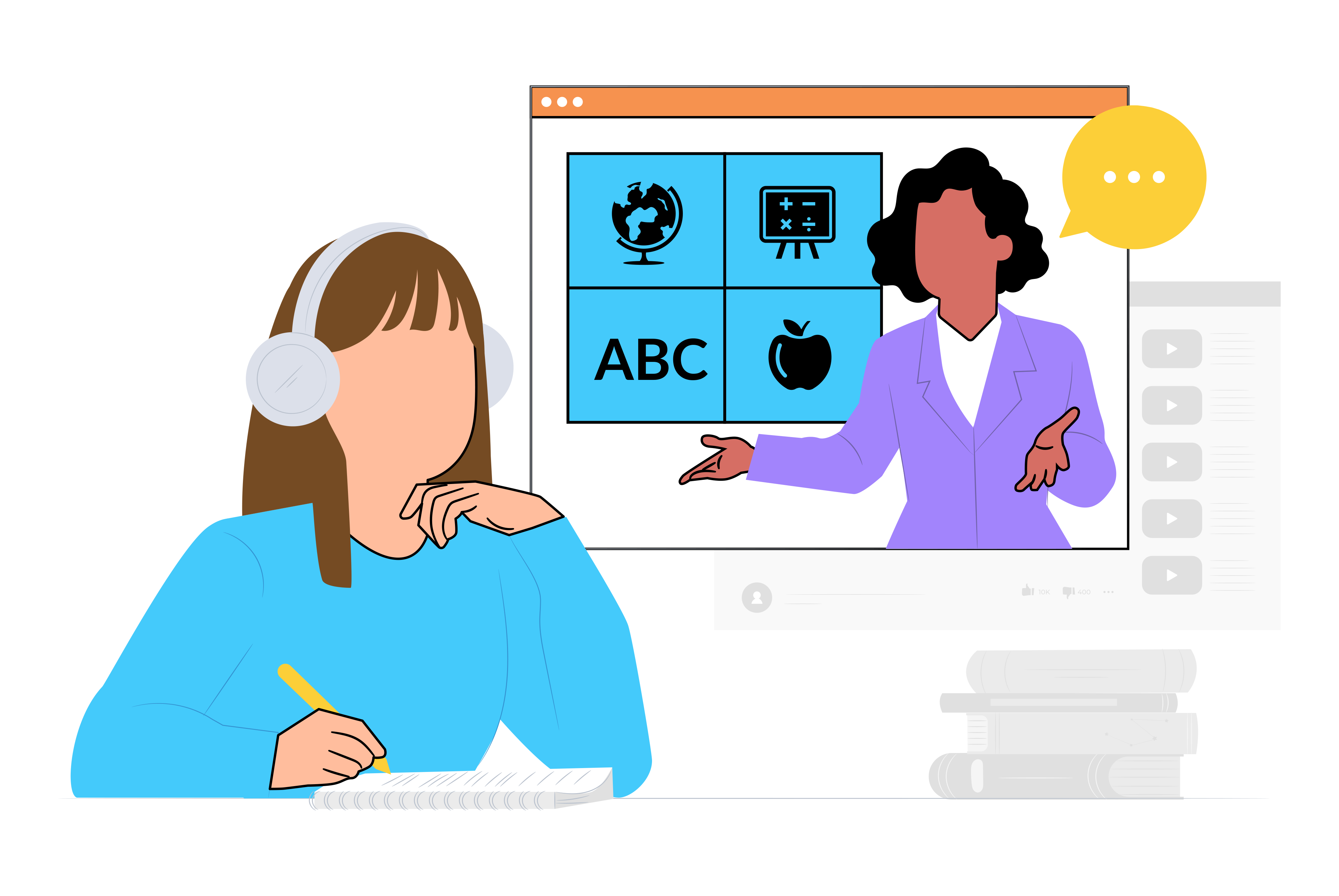 Benefits of Continuing Education for Teachers

Renewing your teaching license
Promotion and salary increase
Professional marketability
Help with a career transition
Networking
Introduction
Teaching is a career that, for the right person, is rewarding in so many ways. Educators help others explore different subjects and discover a love for learning that can improve their students' lives.
In continuing the great work that teachers do every day, it's also important they never stop learning new things themselves. Continuing education is one critical way teachers evolve and ultimately help their students succeed.
In this article, we'll talk about what continuing education is and why it's so important. We'll also take you through some of the benefits of continuing education and where you can find enrollment opportunities.

Why Continuing Education for Teachers Is Important
Teaching is a continually evolving practice. New teachers are expected to learn as they gain experience, but even experienced teachers can benefit from continuing educational opportunities. In the teaching profession, there are often new requirements, standards, and methods to learn. Technologies continue to be introduced and improved. What students need to become successful adults is also changing. No matter their level of experience, teachers can benefit from continuing education programs that help them incorporate new things into their teaching practice.
No matter the grade level taught or where a teacher works — whether in a public or private school — they must be open to becoming lifelong learners. This is especially important when teaching special education or those with special needs, as the standards of high-quality care are constantly being refined and enhanced.

Continuing Education vs. Professional Development Courses for Teachers
Continuing education units (CEUs) and professional development hours (PDHs) are acronyms that often get intertwined, but they are two different things. A CEU is a unit of measure. It helps track a teacher's participation in educational training programs. The type of courses you might receive CEUs for include online courses, self-study courses, seminars, and workshops. A PDH is given for each hour of instruction in your field. Sometimes, if you have earned enough professional development credits, you can convert them into CEU credits.
5 Benefits of Continuing Education for Teachers
As a teacher, you may think continuing education courses are just another thing to add to your to-do list. However, continuing education has many benefits that go beyond helping students. There are personal benefits you will see from making an effort to continue learning in your profession. We've outlined the most major ones below.

1. Renewing Your Teaching License
One of the first benefits of acquiring CEU credits relates to your teaching license. Most states require some level of continuing education to renew your teaching license. The amount and types of classes needed for recertification will vary depending on your state.
2. Promotion and Salary Increase
While this benefit will vary by district, continuing education can sometimes be used to request a salary advancement. Some districts will also provide bonuses for certain levels of continuing education.
3. Professional Marketability
Continuing your education will also make you more marketable as a teacher. You can add those credits and hours to your resume, whether you're relocating or looking at a nearby district offering higher pay.
4. Help With a Career Transition
For a teacher looking to make a change, continuing education can prove to be incredibly crucial. Moving into a different role — for example, administration — requires specific skills and knowledge bases you can build by taking additional courses.
5. Networking
Continuing education courses can help connect you to others in your field, including the top experts. Whether the class is in person or online, connecting with these professionals can help you learn new ideas and possibly provide new opportunities.
Options for Teacher Continuing Education
When it's time for you to enroll in new courses to continue your education, there are many opportunities to choose from. Each one will have benefits and drawbacks, and you should choose the one that works best for you.
Where Teachers Can Find Continuing Education Courses
When it comes to finding CEU opportunities, there are plenty of options. You'll want to check with your state on what's required for licensure and then pick the best option to meet those requirements. Some of the most common coursework options include:

Colleges and universities. Many higher education institutions offer online and in-person credit courses. If you are signing up for a class, it will likely be a more extended time commitment and may cost more than training from another option. But it will be a high-quality course and may carry more weight in your career development.
Online courses. Online non-credit courses outside of a higher education institution are a popular option. They offer more flexibility because they have a shorter duration, and all the work is completed at home as the teacher's time allows.
In your own community. Look to your own community — and even your school district — to see what kinds of CEUs are offered. Attending workshops, one-day training, conferences, and similar events in the community can help teachers fulfill CEU requirements, build on skills, learn about changes in their profession, and network with other teachers.
Types of Teacher Continuing Education
Within the areas where you can find continuing education opportunities, there are different types of courses to take. Again, you will need to check with your state on what's required for CEU credits, but some of the most common opportunities include:

Graduate-level courses. If you want to advance your career or take it in a new direction, earning a master's degree (or higher) may be required. The good news is that you can use those courses for your CEUs simultaneously.
Workshops and training. These require less time commitment and investment. These CEUs can help teachers learn new skills, from classroom management to helping students with ADHD or autism. Teachers can also stay up to date on trends and changes in their profession while networking with other teachers.
Conferences. Conferences allow you to learn from experts, participate in discussions, and network — all while getting away from the daily tasks of your life and career.
Lectures. Learn from experts in the field on a wide range of topics.
Discover the Top Teaching Jobs in Your Area on Joblist
Are you looking for your first teaching job or a new opportunity in teaching? Job seekers everywhere are joining Joblist and discovering curated job openings that fit their skills, experience, and location preferences. By answering just a few questions, you can start building a customized list of job opportunities. Get started with Joblist today!