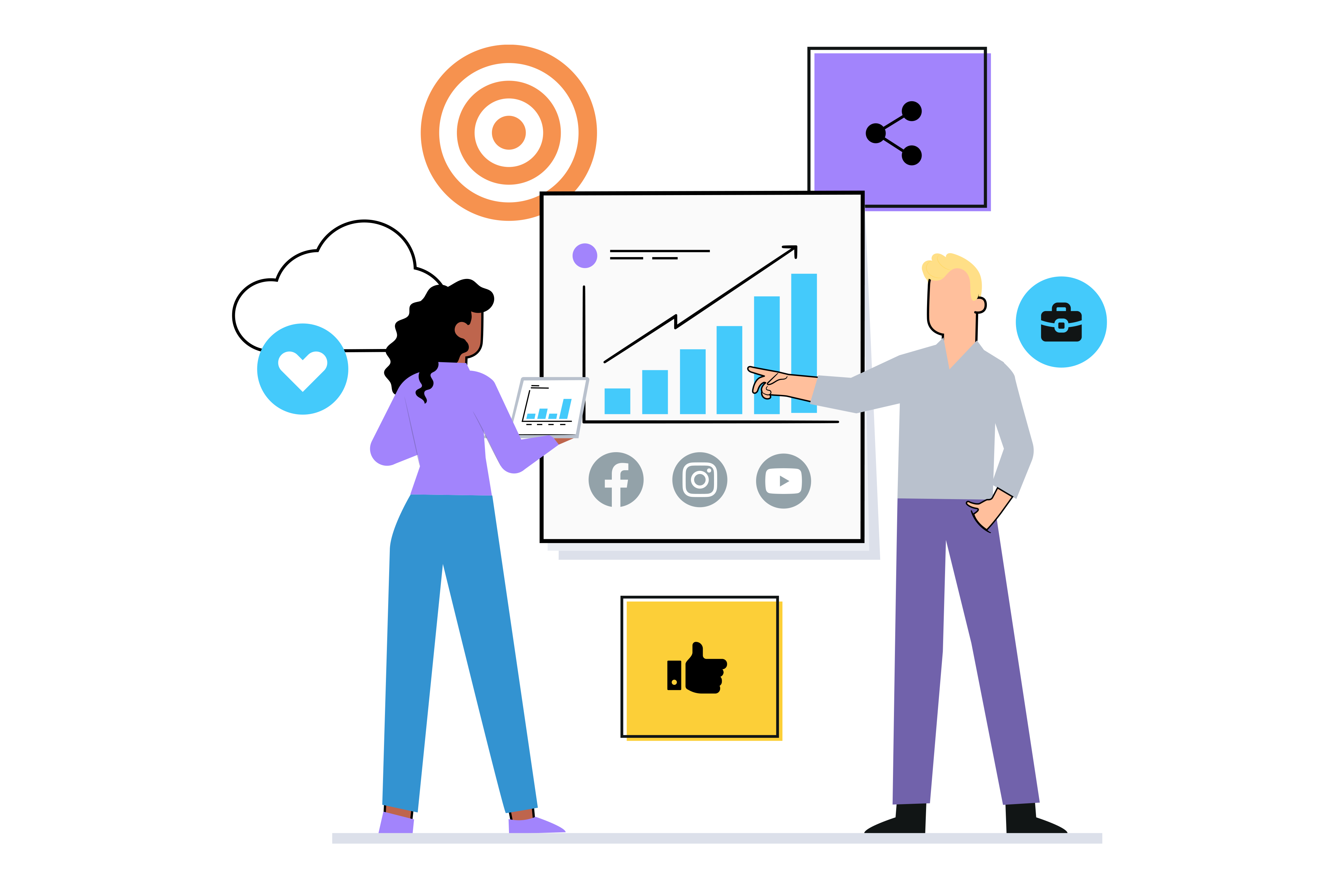 Overview
Step into a career in marketing.

Get the right education and training.

Gain insight into the various marketing career paths.
Introduction
Businesses depend on marketing professionals to get their name and brand out to the public. According to the U.S. Bureau of Labor Statistics (BLS), the outlook for marketing jobs remains strong. Marketing professionals can take very different career paths in the marketing field and work in areas like product development, market research, brand management, public relations, or account management.
If a job in the marketing field sounds like an attractive career change, keep reading to see what it takes to get started.

How to Start a Career in Marketing
When gearing up for a career change, preparation is a great start. Amplify your resume and start a career in marketing with the right education or online certifications.
Pursue the Right Education
A marketing degree can give you leverage in the field, though it's not a requirement. Those who studied things like communications or public relations can make a nice transition into a marketing career. If you're still in undergrad school, consider adding some marketing or sales electives — or even a minor in marketing to gain essential skills.
Take Online Certifications
Online certifications can help jump-start a career in marketing. Choose from several recognized online marketing certifications that offer essential knowledge and marketing skills, such as developing and implementing an SEO strategy, understanding consumer behavior, and branding new products, all while boosting your resume.
Update Your Resume
Update your resume once you have new marketable skills under your belt. Create an attractive resume that highlights your strengths and accomplishments. Include all marketing roles, certifications, and marketing association memberships. Include any mentors or references you have in the marketing industry.
Build Your Portfolio and Experience with Your Own Blog or Business
Do you need help showing potential prospects or employers your marketing skill set? Build your reputation with your own blog or business and gain valuable experience that can help potential employers notice you.
Try your hand at content creation and share marketing know-how on a website or blog. If the thought of writing seems overwhelming, open and market an online store. This can help strengthen skills, learn new ones, and bring in extra income.

7 Common Career Paths in Marketing
A career in marketing can focus on different areas of the industry and carry different job titles. The following is not a comprehensive list of paths but can provide a springboard to launch your search for a marketing career.
Social Media Marketing Manager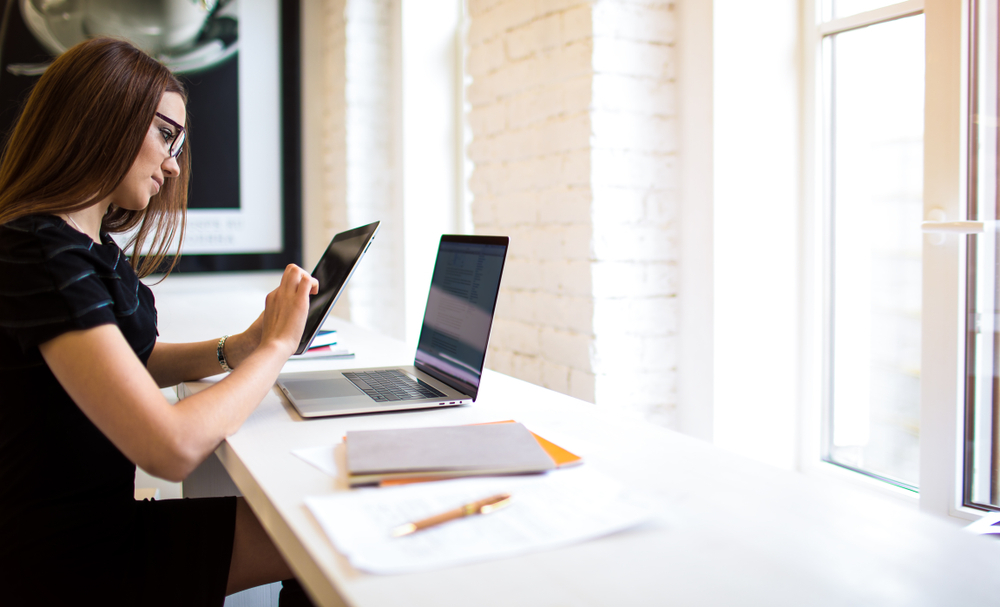 A social media marketing specialist or manager creates and shares online content to build brand identity and a reputation via social media accounts. More than hashtags, social media marketing requires some know-how and communication skills that can help generate leads and sales. People in this position create social media campaign goals, analyze strong and weak areas, and adjust efforts where needed. They also actively engage with their social media audience and influencers.
According to the Bureau of Labor Statistics (BLS), the median annual wage for a social media manager is $56,770. A bachelor's degree in marketing can help get your foot in the door, as can specific skills or certifications (e.g., previous experience in public affairs or social media marketing credentials from an in-person or online course).

Search Engine Optimization (SEO) Specialist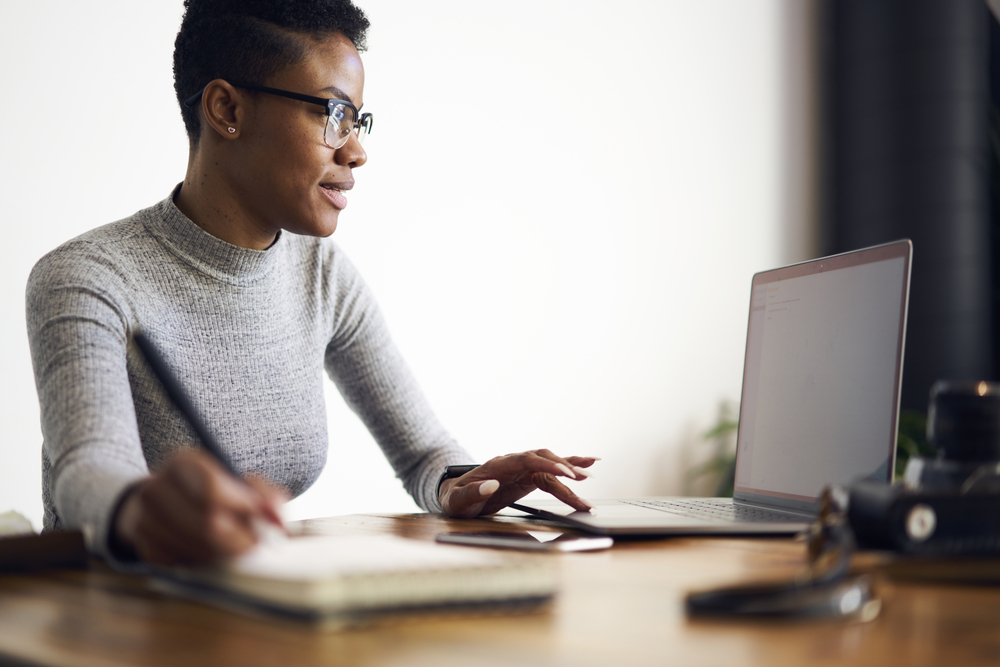 A search engine optimization (SEO) specialist's role is to gain a better position and rank on search engines. Workers in this marketing niche apply various tactics that help businesses gain more relevance online. For instance, SEO specialists use website analysis tools that give insight into the best keywords and titles for website copy, optimize page titles and tags, and generate front and backend link-building strategies.
While a marketing degree may be helpful, people can get training or experience on their own through several SEO skill-building courses. Salary for this role varies and can largely depend on the scale of the campaign and employer.

Pay-Per-Click (PPC) Advertising Specialist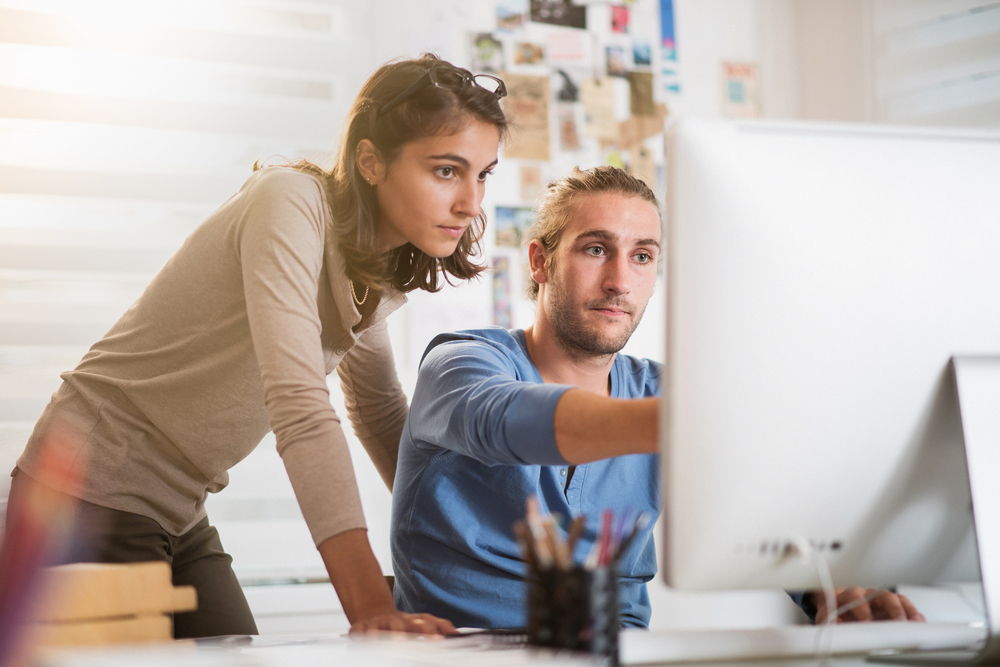 A pay-per-click (PPC) advertising specialist gives special attention to paid advertising campaigns. They develop effective ads using keyword research and bidding, audience targeting, and landing page copywriting. Other key skills include monitoring, analyzing, and optimizing campaigns to maintain or improve performance.
This is a great entry-level marketing career, as people can gain skills through formal instruction on online platforms or through self-taught methods (e.g., reading and online tutorials). Salary can be variable, and people may work as independent contractors or with a marketing firm.

Digital Marketing Analyst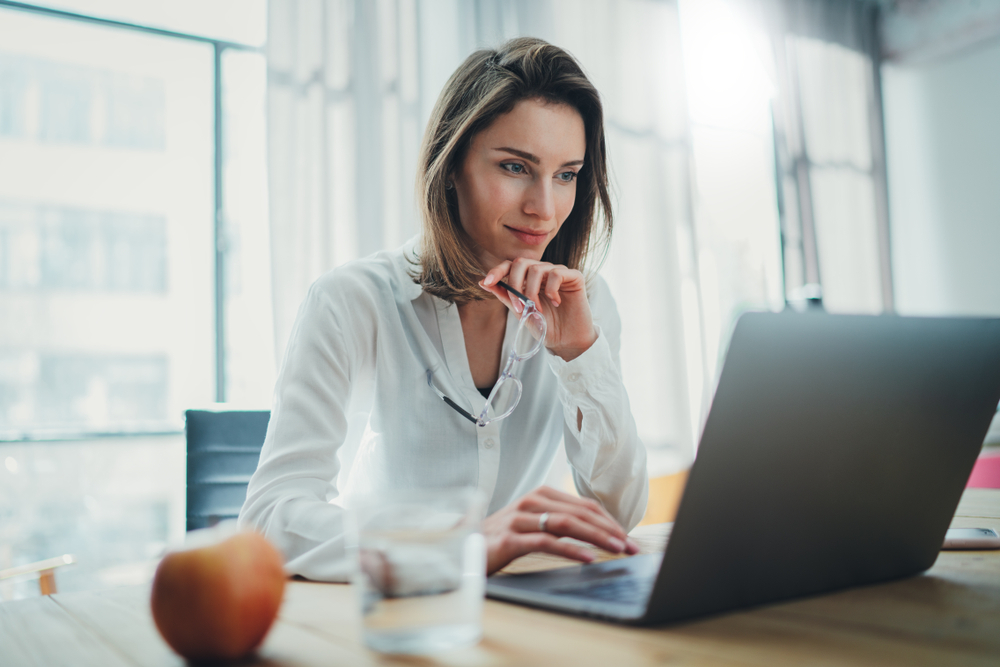 A digital marketing analyst lives and breathes data. Also known as a growth marketer, this role demands some serious number crunching and market research that can effectively develop and measure the promotional strategy for a brand. The marketing strategist is the brains behind the who, what, where, when, and how of a business. Through data analysis, they can learn the demographic — what they need, where they shop, when they shop, and how they shop — and collaborate with the marketing team to develop a winning brand strategy.
Since a digital marketing analyst works with quantitative and qualitative data, a degree in statistics, business, or marketing with a technical spin can help land an entry-level job. Projected job growth for this role is growing, and the median annual salary is $63,920 as of May 2021.

Content Writer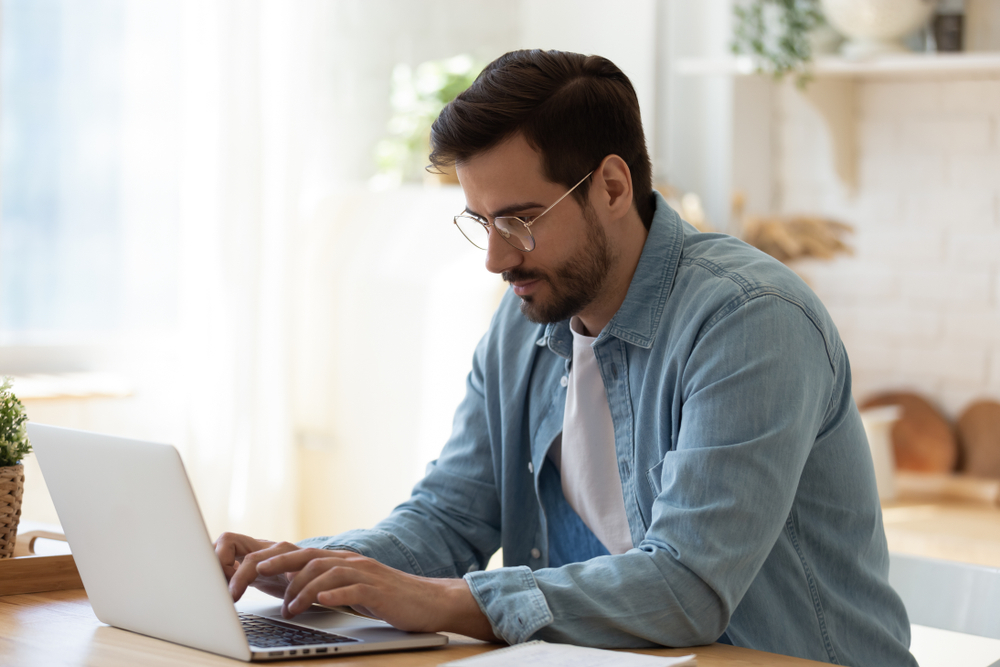 A content writer is a wordsmith behind content marketing, such as web copy, blogs, email marketing campaigns, and video scripts. Sometimes called a copywriter, content writers help attract leads with interesting, relevant content the consumer can use. Since many consumers don't like to feel "sold," copywriters are skilled storytellers who can tell a brand's narrative.
Of course, content writers must possess great writing and research skills. A bachelor's degree in journalism, communications, or English can help gain an entry-level content marketing position. According to the BLS, the job outlook for content writers is steady, with an average rate of roughly $30 per hour.

PR or Communications Specialist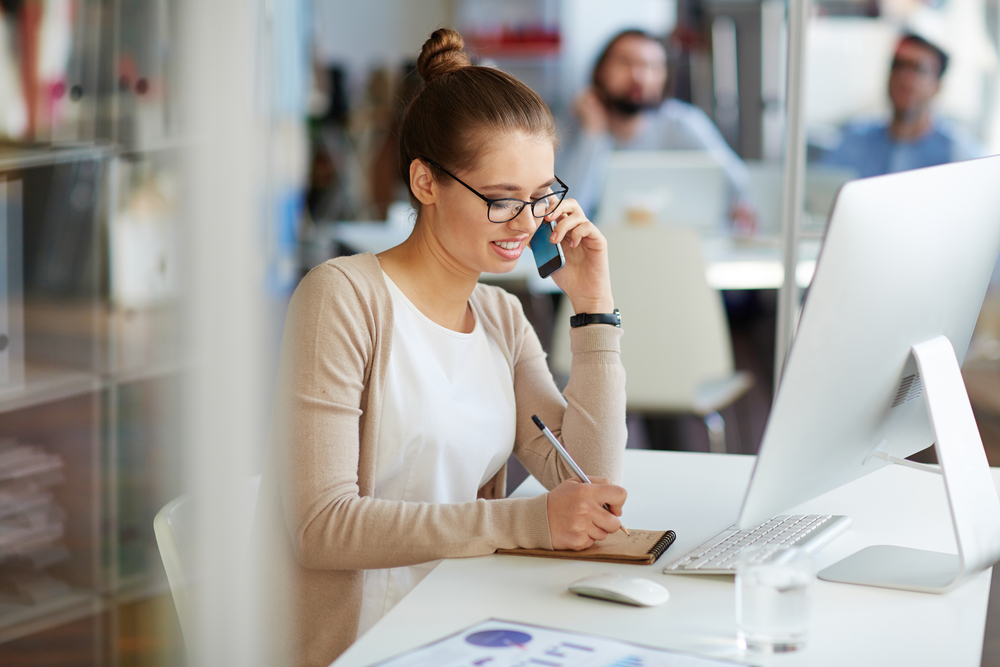 Public relations or communications specialists get a brand's word out and work closely with an extensive network of professionals, including journalists, event marketers, social media managers, and content marketers. As communicators, they can also put thought to paper and create a buzz with press releases, op-eds, speeches, and promo copy.
Savvy interpersonal skills are a must for this position, and a degree in communications or public relations can provide a breadth of skills that can help you stand out. Maintain a portfolio showing your abilities for prospective clients and build your network. The BLS shows a faster-than-average outlook and median annual pay of $62,800.

Marketing Executive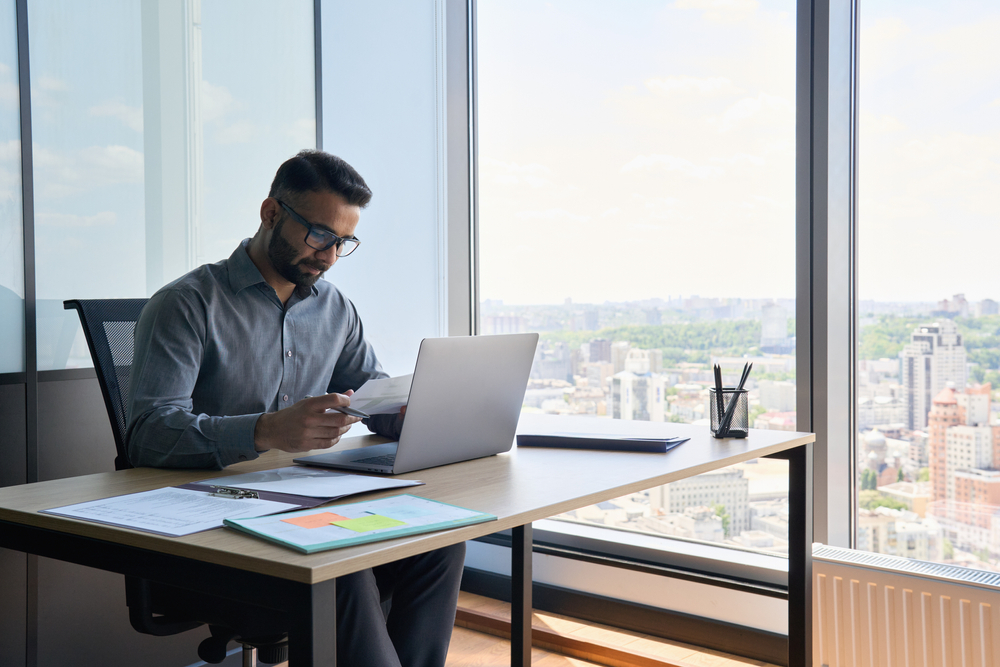 A marketing executive can work in agencies or marketing firms and is often the point of contact for the customer or client. Marketers build and maintain relationships, develop marketing strategies, and oversee campaigns in this role. Account executives also collaborate with other marketing department members to communicate objectives or marketing strategies and provide the results to key stakeholders of an organization.
The ideal marketing executive possesses a range of skills, including problem-solving, creativity, copywriting, technology, and communication skills. Steady job growth is predicted and marketing executives earn a median annual salary of $135,030.

What Are the Top Skills Needed to Start a Career in Marketing?
A blend of hard and soft skills gained through university-level coursework, online certifications, or personal experience with a website blog or ecommerce site can enhance your visibility as a marketer.
Some skills that can prove helpful for a career in marketing include:

Project management

Writing and storytelling skills

Creative problem-solving

Brand-building

Interpersonal skills

Customer knowledge
Find the Best Marketing Careers on Joblist
Do you think a career in marketing sounds like a fit for you? Take the next step and discover the best marketing careers on Joblist. Visit our quiz page and let us match your skills to a number of new job opportunities.
Mentioned In This Article