"California, here I come!" If you're looking for a job and you think California is the best place to start your search, you're in the minority.
According to a poll performed by the Edelman Trust Barometer, 53% of Californians are contemplating an out-of-state move.
Their reasons include:
High housing costs
Rising health care fees
Crime rates
Few educational opportunities
Drought
One thing they don't seem to mention: unemployment.
When taken as a whole, California has a rosy employment outlook. Statewide unemployment rates are low, and job projections look good. Additionally, there are pockets of concern within the state, and some upcoming trends could make the California of the future hard for workers like you.
We dug into the numbers so you can make a smart decision for you and your family.
California's Unemployment Rate
Almost every state in the country is experiencing historically low unemployment rates, driven by a strong economy and a business-friendly legislature. California is no exception, as numbers at the state level look good compared to other regions in the country.
According to the National Conference of State Legislatures, California's unemployment rate was 4.2% in February 2019.
Compare that percentage to the following states:
Alaska: 6.5%
Arizona: 5.1%
District of Columbia: 5.5%
New Mexico: 5.1%
Washington: 4.5%
West Virginia: 5.2%
But California's success starts to pale when compared to a few other states, such as:
Alabama: 3.7%
Florida: 3.5%
Hawaii: 2.7%
Idaho: 2.9%
Iowa: 2.4%
We could keep going, but you get the idea.
There are some states with dismal unemployment numbers that make California look like a job-seeker's dream, but other states can boast of better figures that could catch your eye. To understand what's really happening in this sunny state, we need to dive down to the local level.
Unemployment Rates by County
California is one of America's largest states, and it stretches across different climate zones and economic growth areas. Some of California's counties are incredibly prosperous, but others struggle.
These are unemployment rates by county from March 2019 from the California Employment Development Department:

Alameda: 3.3%
Colusa: 20.6%
Humboldt: 4.3%
Kern: 10.1%
Los Angeles: 4.4%
Marin: 2.7%
Monterey: 10.1%
Orange: 3.2%
Sacramento: 6.9%
San Diego: 3.7%
San Francisco: 2.6%
Santa Cruz: 6.9%
Sutter: 10.3%
Tulare: 12.1%
Ventura: 4%
Parse the data carefully, and you'll notice lower percentages are associated with dense, populated counties in the center of the state. These are the California spaces closely tied to intellectual pursuits (think: tech startups). High rates come in parts of the state traditionally associated with farming or manufacturing. As the world grows more connected and we rely on imports to supply the rest, some jobs are just disappearing from California, and they may never come back again.
What Else Do the Numbers Mean?
We've explained that a shift to tech drives economic growth in California. According to economists, there's more than a technology revolution standing behind employment discrepancies and unusual numbers.
During the Great Recession, jobs all across the country were wiped away. Companies faced high interest rates, high rents, and dwindling clients were forced to do more work with fewer employees, while thousands of workers lost their jobs. Some of these people found new jobs as the economy strengthened. Others didn't.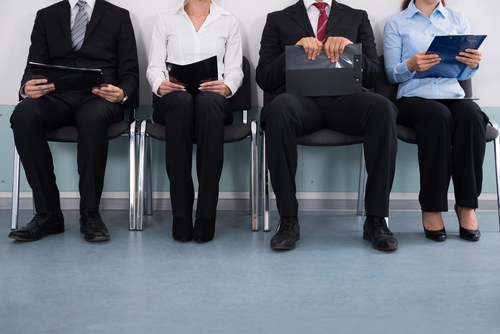 Economists interviewed by the San Francisco Chronicle suggest that some workers stopped looking for work. They couldn't find anything that suited their skills and employment history, so they decided to give up on the hunt.

These experts cite the labor force participation rate, which measures how many people are working or actively looking for work. The rate is markedly lower now compared to 10 years ago. That suggests fewer people can find work that's right for them.
The Public Policy Institute of California adds nuance with data about people who haven't given up a job hunt yet. Researchers say, among unemployed workers, 26% have been searching for six months or longer, and close to 17% have been looking for a year or longer. These are sobering statistics that highlight how difficult it can be to find a job within the state.
Current Hot Jobs in California
Your success at finding a job will depend, in part, on the type of employment you're looking for. California has a hot market for some positions, while the market for other types of jobs isn't so great.
The Bureau of Labor Statistics reports that these industries had the highest percentage of California workers in March 2019:

Trade, transportation, and utilities (3,052 positions): In a job like this, you might run a warehouse, drive a truck, work for a gas company, or work in retail.
Government (2,609 positions): This employment sector includes elected officials as well as clerks, secretaries, and others who support them.
Education and health services (2,770 positions): Teachers, teacher's assistants, principals, nurses, and doctors all fit into this sector.
Professional and business services (2,716 positions): Secretaries, clerks, accountants, and other business jobs fall under this category.
But where is the job growth coming from? The Associated Press reports that construction was responsible for the most growth since 2010, and in one month alone, 9,400 jobs in this sector were created.
Other growth areas include the following:
Professional and Business Services
Education and Health Services
Manufacturing
Information
Leisure and Hospitality
What's Coming Next?
It's interesting to understand California's current market and job growth statistics. Unless you're planning to move to California within the next month or so, you'll need to understand where the points of growth are, so you can prepare your skills and resume accordingly.
The California Employment Development Department says these are the occupations with the most job openings:

These are the fastest-growing occupations statewide:
Notice something interesting here? Most job openings across the state are entry-level, low-paying positions that you don't need to study for, but the fastest growth is in the construction sector.
Let's dig into data per California area, and look for trends by region.
Bakersfield: Farmworker jobs are the easiest to get right now, but software developer jobs are growing.
Fresno: Farmworker jobs appear at the top of the list of job openings, but roofers and translators are in the fastest growing occupations.
San Francisco: Waiter jobs are plentiful, but the fastest growing occupations are biomedical engineers and statisticians.
San Jose: Software developer job openings are ample, but operations research analyst jobs are in demand.
Yuba: Farmworker jobs are easy to get, but market research analysts and specialists are among the fastest growing occupations.
This data suggests that almost all areas in California are moving from agriculture and basic labor into technology, analysis, and business services.
Employment Trends at Play in California
Why is California making such a historic shift? As you might imagine, experts have a lot of theories they rely on to explain what's changing and what might stay the same. Some significant points put pressure on employers and residents of California, and they could play a role in the job you can find.
The Orange County Register says the shift in Southern California can be linked to three trends:

Artificial intelligence and robotics: It's easier for computers to tackle some jobs once performed by humans. As they do, those jobs fade away

E-commerce and apps: We do almost everything with our phones, and we're always looking for developers to keep us even more connected. Analysts expect more companies like Uber to develop in this environment

Global trade: We just don't need to make everything within the United States anymore. The more we can trade, the fewer jobs we need.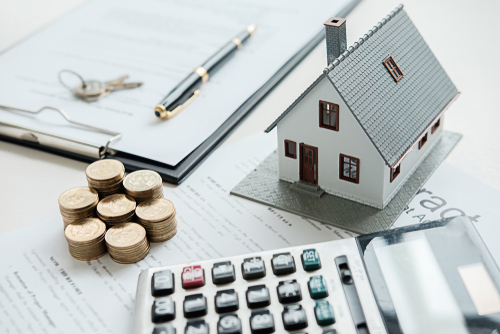 Shifts in jobs could also be tied to California's so-called "housing crisis." There aren't enough homes in the state for everyone who wants to live there and the available houses are costly as a result. It's this fact that prompts so many Californians to consider a move, says Cal Matters, and it's behind a major growth in jobs in the construction sector.
Building a house means tapping into the talent of plumbers, electricians, roofers, and contractors. Engineers need to build the roads that lead housing communities to major cities. Planners determine where all those houses should go. All of these jobs will be in demand if politicians want to make sure they don't lose residents frustrated by an inability to buy a house.
Climate change could also alter how many — and what type of — jobs are open in California. As Yale explains, California is expected to grapple with:

Fires. Wildfires could make some communities unlivable, and insurance companies might balk at rebuilding in areas that have been scorched repeatedly.

Flooding. Rising tides could wipe away some coastal communities, and they could drive people to move inland. That could create more jobs inland while removing opportunities on the coast.

Drought. Smaller snowpack means less water to fuel farming jobs. The lack of water could also wipe out positions in recreation that depend on water.

Heat. Rising temperatures put the health of older people at risk, and it could cause a high demand for jobs in the cooling sector. If you've ever wanted to build the perfect air conditioner, California could be looking for you.
Companies also assess these issues, and the lack of land to build on also prompts them to consider relocation. Many companies are moving out of California altogether, searching for a new state to call home. Companies that have left California include:

Chevron
North Face
Jamba Juice
Officials are quick to say that other companies will happily move into California to take the place of those leaving, but the organizations moving in tend to focus on the tech sector, while those that move out specialize in other industries. If this trend continues, it might get harder to find a non-tech job in California.
Where Should You Start?
Now that you understand how California's numbers shake out, it's time to get personal. What job do you want? Where in California would you like to live? Those questions help you drill down your prospects so you can do meaningful research about your chances.
Allow us to help! We gather job openings from all across the country, making it easy for you to search for positions by location. Use our system to find out how many jobs in your field are available in the part of California that speaks to you. It's free to search, and you can run as many queries as you want to.
What are you waiting for? It's time to get started on Joblist.
References