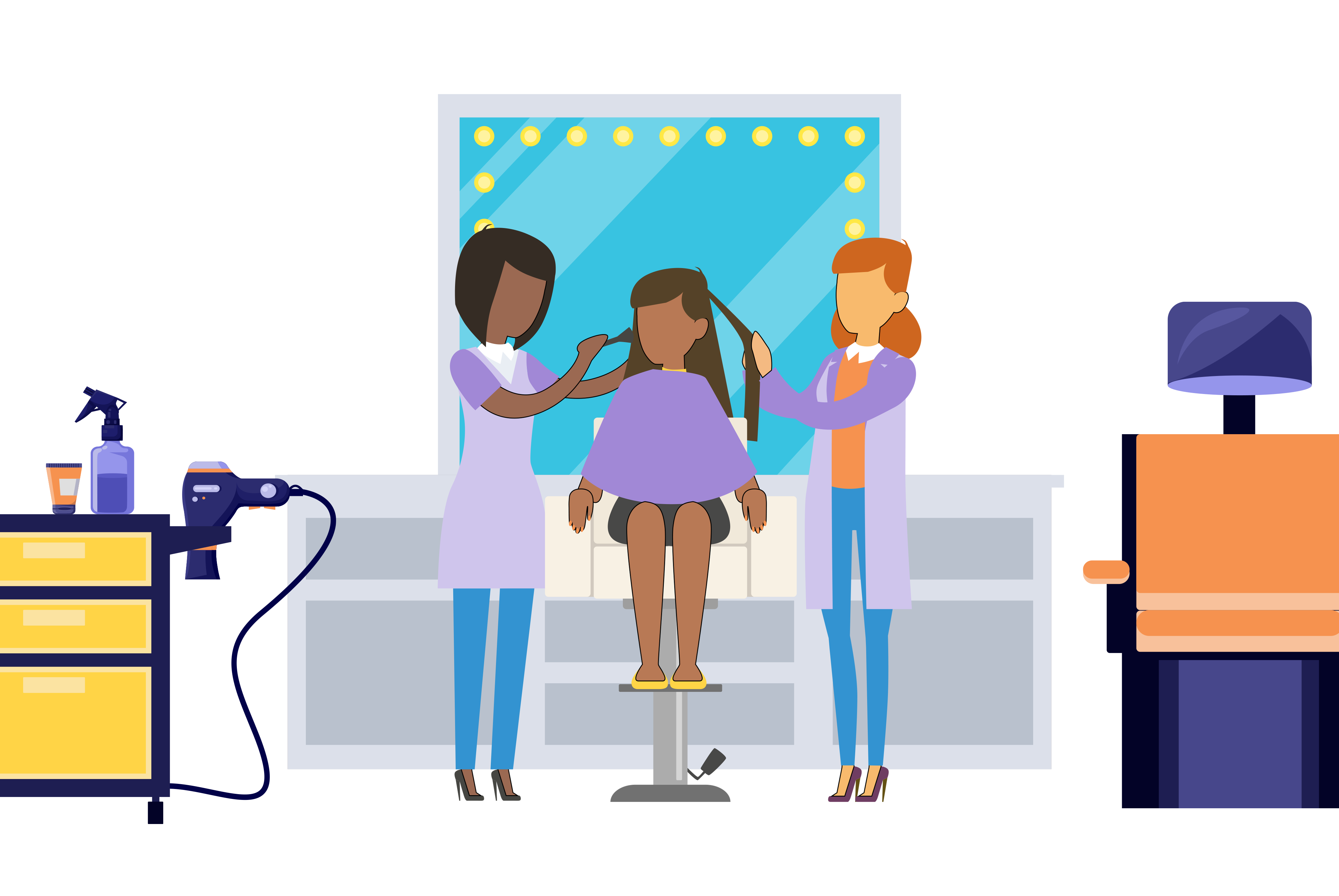 Overview
What cosmetology continuing education is
What's required when pursuing cosmetology continuing education
The benefits of pursuing cosmetology continuing education
Introduction
The field of cosmetology offers a fun and rewarding career path for people who enjoy working with others and expressing themselves creatively through their jobs. Trained cosmetologists have a diverse amount of work available to them, such as becoming an esthetician, a nail technician, or a makeup artist. Those who are passionate about cosmetology will find that no two days are the same.
Many states require those working in cosmetology to meet several standards, including continuing education (CE), so that they can maintain their licenses and continue their work. If you're considering entering the field, you should familiarize yourself with what these standards entail and how they influence professionals. Below are answers to several questions you may have.

What Is Cosmetology Continuing Education?
Cosmetology continuing education provides professionals with opportunities to continue learning about their field from both an artistic and practical standpoint. Courses often cover various topics, such as trends and industry best practices, in addition to health and sanitation standards.
By taking these classes, professionals can continue to improve in their business and position themselves as leaders. In any sector, leaders are those who remain on top of the latest best practices, providing customers and clients with the best service possible. CE hours for cosmetology can help professionals achieve those goals.

Is Cosmetology Continuing Education Required?
The requirements to renew a cosmetology license can vary considerably from state to state. Most states require some sort of renewal fee. For example, Kentucky's renewal fee is $50, while the renewal fee in Connecticut is $100. However, each state has different rules regarding the frequency with which the fee needs to be paid. In Kentucky, for instance, licenses must be renewed every year. Meanwhile, California requires renewal every two years.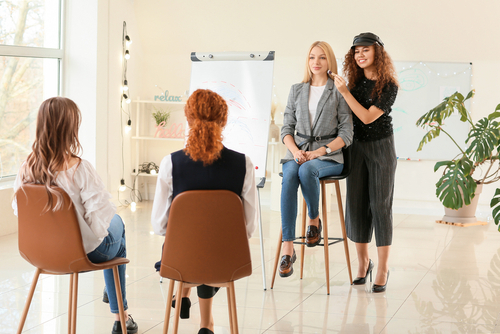 In addition to the fee, many states also require a certificate of completion for continuing education units (CEUs). A number of the states that require some type of continuing education also require different numbers of hours spent in class for general cosmetology renewals. The renewals completed for an instructor license for those who teach in the field can be significantly more than those who don't teach.
The types of continuing education classes can also vary. While most states don't seem to specify what types of classes they want professionals to take, a few require a certain number of credits to be in areas like cleanliness and hygiene. Ensuring that cosmologists have a solid understanding of best practices in safety can help with infection control.
Even for states that don't require continuing education hours for license renewal, these courses still offer value within the industry. Professionals can continue to learn more about their sector, build skills, and improve their hygiene practices. These classes benefit professionals long after course completion.
To find the specific renewal requirements for your state, please visit the website of your state Board of Cosmetology.
The Benefits of Cosmetology Continuing Education
Even though not every state has continuing education requirements, continuing education offers various benefits to professionals in the cosmetology field. Licensees will find these courses do far more than just check off a box on the license renewal form. They add tremendous value from a growth standpoint. You'll be able to learn more about everything — from trends to additional specialties.
Below are just a few benefits of continuing education in the field of cosmetology.

Learn New Career Skills
With continuing education opportunities, you'll have the chance to learn new career skills, in addition to developing your own techniques and artistry. For example, a professional who has spent much of their career as a manicurist might find that taking some credits on hair waxing can offer more opportunities to expand in their field.
Learning more professional skills can help you provide various services to clients and increase your desirability as an employee. Your continuing education provider can help you continue to grow as a professional.

Stay Up to Date on Trends and Techniques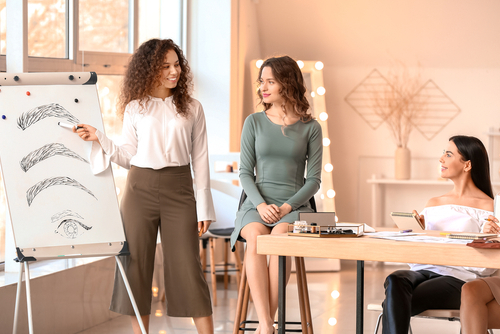 For professionals to remain current regarding the latest trends and techniques in the rapidly changing industry of cosmetology, continuing education credits play an important role. Best practices and latest styles can quickly morph as customers' preferences change and as those in the industry learn more about body care and how to provide better services.
During continuing education courses, you have the chance to keep abreast of evolving practices and standards, ultimately providing customers with a better experience. These courses offer a great way to ensure that you don't get left behind as the industry changes.

Retain Your Cosmetology License
Some states require professionals to take continuing education credits to maintain their cosmetology license. Requiring continuing education credits is common across many industries — such as nursing and teaching. The governing bodies of these different industries know that these courses ensure licensed professionals have the latest information. This helps promote high standards and ensures customers or clients get the best care. Each professional should verify the exact requirements regarding continuing education classes in their state.
What Happens If Your Cosmetology Certification Expires?
Practicing cosmetology without a license can place you and your business at risk for costly fines and penalties. Fortunately, there are options for reactivating your license.
The process for fixing your expired license will vary by state. Some require financial payments that outpace the fees associated with renewing a license, while others focus more on requiring continuing education credits.
If your license has expired, you'll need to reach out to your state Board of Cosmetology to learn how to go about activating your license again.

Where Are Cosmetology Continuing Education Courses Offered?
Cosmetology continuing education courses are offered by various institutions. Keep in mind that some places offering CE courses might also have online courses. Some of the best places to look include:

Community colleges. Local community colleges may offer cosmetology courses that count toward continuing education.
Trade schools. Similar to community colleges in this way, some trade schools in your area might offer courses on cosmetology that could be used for continuing education credits.
Cosmetology schools. Cosmetology schools provide consistent sources of continuing education courses and credits, as they specialize in helping professionals in this particular industry develop their skills and earn any necessary licenses.
Find Your Next Cosmetology Job on Joblist
When it comes to finding a job with your cosmetology license, no website makes it easier to get matched with the right position than Joblist. Joblist specializes in matching open jobs with the best possible candidates. This helps employers find the right candidates and receive highly relevant applications, saving job searchers time and stress during the job hunt.
Get started on Joblist by taking our personalized quiz to help you pinpoint the types of job results you want to find. Then, save jobs that interest you so you can apply on your own time, and set up alerts for your job search so that you always know when a relevant job has been posted. Get started finding your dream job today!