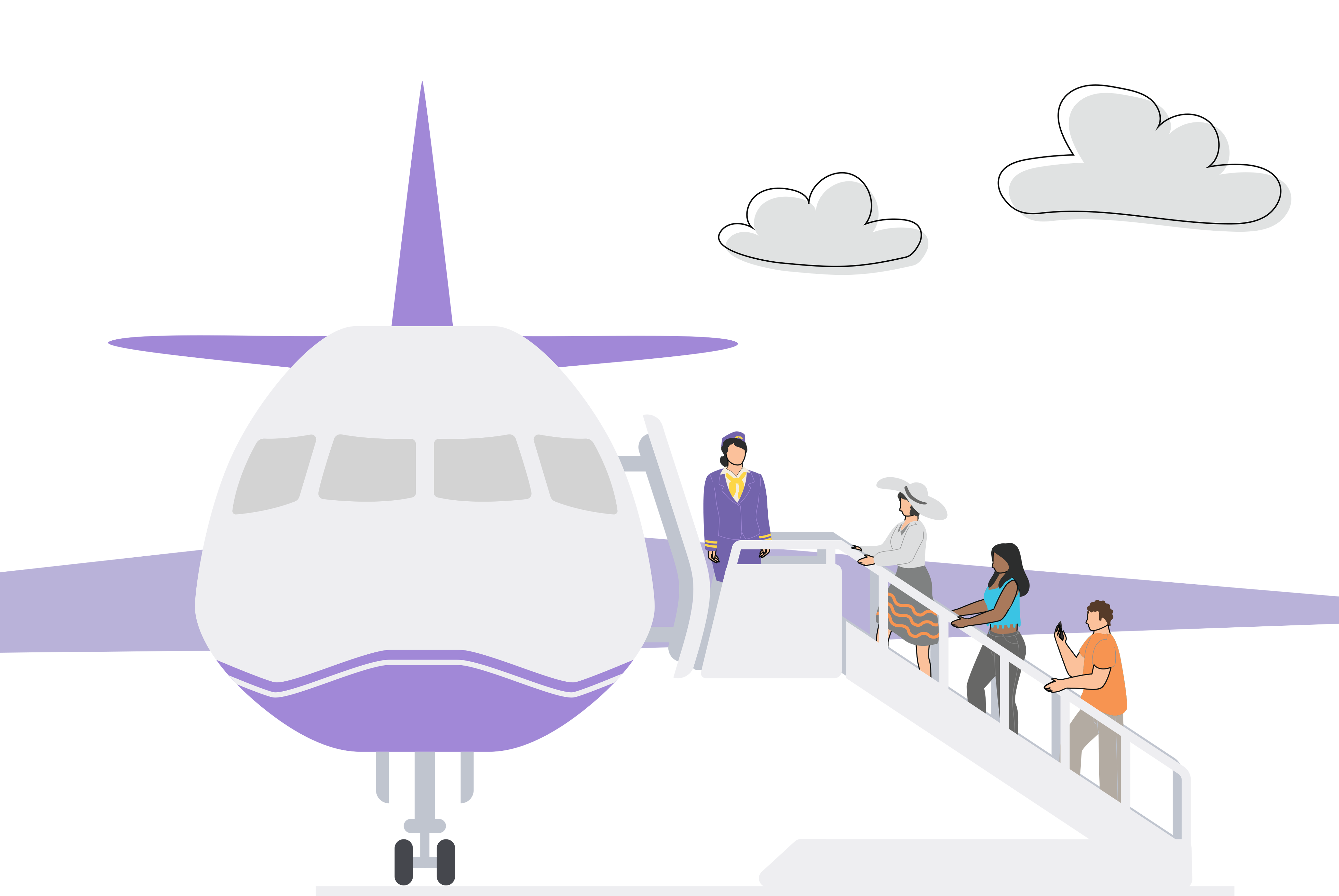 Overview
Learn which overseas jobs are right for you
Meet the requirements for your chosen job
Apply to work in a foreign country
Introduction
Sometimes, traveling the world can seem impossible. Getting to international locations like Spain, New Zealand, or Thailand can mean painstakingly organizing travel plans, taking time off work, and spending large amounts on flights and amenities.
There are plenty of jobs abroad that can help you work and earn money while satisfying your wanderlust. In this article, we'll go over some popular international jobs and work abroad programs that can help you see the world.

Why Work Overseas?
If you get a job in a different country, you'll get a great sense of a new culture and a more authentic experience than simply seeing tourist attractions. Overseas work experience on your resume can also impress employers and increase your job prospects.
While you work, you'll also be perfecting your language skills and building your network with people from different backgrounds. You may even find jobs that aren't available in the United States.

Most Popular Jobs and Programs to Work Overseas
In the next few sections, we'll introduce you to some options for working overseas and programs that can help you get started. However, before pursuing job opportunities overseas, expats and travelers must have the correct work visas or work permits. Do your own research to make sure you have everything you need to work in another country.
Work as a Translator
There's a booming demand for translators who speak English natively. As a translator, your time might be spent helping tourists get around in other countries, helping foreign dignitaries understand each other, or even helping businesses translate important documents into English.
To be a translator, you can get a degree or certification in a foreign language. Several courses and certifications are listed on the website for the American Translators Association. Good translators must know the local language inside and out. Different cultures have their own expressions and one country's slang doesn't always translate to another.
Work in a Hotel or Hostel
Hostels and hotels are always looking for workers. They need cleaners, customer service staff, and hosts, among other positions. Hostels have small dormitories for their guests to share, whereas hotels offer private rooms.
Working in a hostel can be laid back. Most hostel jobs are short term. In fact, they might only offer you a place to stay in lieu of payment. They're great for people who crave adventure and don't need fancy accommodations.
A hotel is a more professional work environment than a hostel. Hotels are usually run by larger corporations. They'll likely pay more than hostel jobs, and you might be able to get benefits depending on what you do. Hotel jobs can be short or long term.
You won't need hard skills for these types of jobs, but communication and customer service skills or previous hospitality experience can help you secure one.

Be an Au Pair
An au pair is a live-in nanny from another country. A host family provides room and board, in addition to a paycheck, in exchange for taking care of their children and helping with chores.
As an au pair, it's important to find a family that you get along with. You might have to do several interviews before you find the right one. It's a great job for people who like kids! Working as an au pair can give you a unique perspective of what family life is like in another country.
Some au pair jobs may require you to have certain skills or experience, like a minimum amount of child care hours. You may also have to commit at least a year to working in another country.
Work on a Cruise Ship or Yacht
Cruise ships and yachts have many positions to fill. Ships need service workers like waiters and bartenders. They also need entertainers, security staff, janitors, and guides.
To work on a yacht, you'll need a Standards of Training Certification and Watchkeeping (STCW) endorsement. Getting certified will teach you all about yacht safety and how to handle things like fires and leaks. Working on cruise ships and yachts is usually full time and requires an extended time commitment.
Join the Peace Corps
Joining the Peace Corps can be rewarding. When you join the government program, you'll spend two years volunteering in a foreign country. You'll work with agencies, nonprofits, schools, and other organizations to help communities.
The Peace Corps is competitive. A background pursuing volunteer opportunities in your community can improve your chances of being accepted. The application process can take up to six months. For some positions, you'll need a college degree or several years of work experience.
The Peace Corps gives you a free place to stay, full medical and dental benefits, three months of free intensive language training, and a small pay stipend. You may also be eligible for other benefits like student loan forgiveness, but the Peace Corps isn't for everyone. It can be lonely, and you may not get to choose where you go. You might get sent somewhere without accommodations and amenities that most U.S. citizens are used to, like running water.

Teach English
English is one of the most popular languages for doing business in the world. Learning it can drastically improve job prospects for students.
Requirements for teaching English vary by country. In most places, you don't need a college degree or prior teaching experience. You can often get a job even if you don't speak the country's native language.
However, you will need a TEFL certification (Teaching English as a Foreign Language), which you can get by taking an accredited TEFL course. It can last from four weeks to six months.
Teaching English can pay relatively well in certain places. For example, in South Korea, English teachers typically make between $1,700 and $2,500 a month, while the cost of living is typically under $700 a month. South Korean schools also give English teachers free housing and airfare.
Teaching jobs abroad might not be for you if you plan on going to various destinations, however, since you'll have to sign a contract to get a job and spend at least a year in one location.

Do Freelance Work
If you have a valuable skill, try doing freelance work abroad. As an independent professional, you get to choose your own hours, work from wherever you want, and set your own prices. However, you'll have to find your own customers, buy your own health insurance, and pay a self-employment tax.
The possibilities for freelance work are limitless. Below are a few examples of possible freelance jobs:

Masseuse
Musician
Consultant
Photographer
Writer
Graphic Designer
As a freelancer overseas, you'll need discipline and time management skills to stay productive. You'll need marketing, communication, and customer service skills to secure clients. Additionally, you'll need to know the local language and customs to negotiate prices. Having a business website and social media pages for your work can help you look more professional.

Become a Tour Guide
As an international tour guide, you'll be responsible for keeping groups of vacationers safe and entertained in a foreign country. Being a tour guide might be your dream job if you like meeting new people and learning both history and local secrets about a city.
But the work can be draining. While your guests are in your care, you have to be on call whenever they need you. You'll also have to spend long hours on your feet showcasing different landmarks and other cool sites.
There are usually no formal requirements for becoming a tour guide, but a certification from the ITMI institute can help you secure a position. It also helps to speak the local language. If you do get hired, you'll go through a large amount of on-the-job training that can include shadowing more experienced tour guides.
Do Traveling Festival Work
Music and other festivals abroad are great places to find part-time work. It takes a lot of people to put on large shows. Festivals need food servers, event staff, and cleaning crews. You'll need to apply on a festival website about five months in advance.
These jobs are great for people who just want short-term work. You don't have to meet any requirements to get a festival job, but you may need a working holiday visa to do festival work in certain countries. Having great networking and people skills can help you get to know festival directors and move into better positions — such as getting promoted from serving food to being a stagehand.

Become a Flight Attendant
Flight attendants have an assortment of tasks to complete on a flight. They have to help customers board and exit, serve refreshments, monitor the cockpit for safety, and help with emergency situations.
Becoming a flight attendant can be very competitive. While training only lasts a few weeks, actually getting the job can take several months. You'll typically only need a high school diploma, but a college degree or experience in customer service or the service industry can help you land a job.
Stewards get great benefits and perks, like huge discounts on flights and hotels. However, they work long hours and spend large amounts of time on their feet. Being a flight attendant can help you see the world, but you won't get to stay in one place for too long.

Your Next Job Awaits on Joblist
If you're looking for a great new position, Joblist can help you find it. We ask job seekers questions about their background, skills, and preferences to provide them with curated lists of positions that fit their needs. See how Joblist can help you land an exciting new job by taking our short job quiz today!