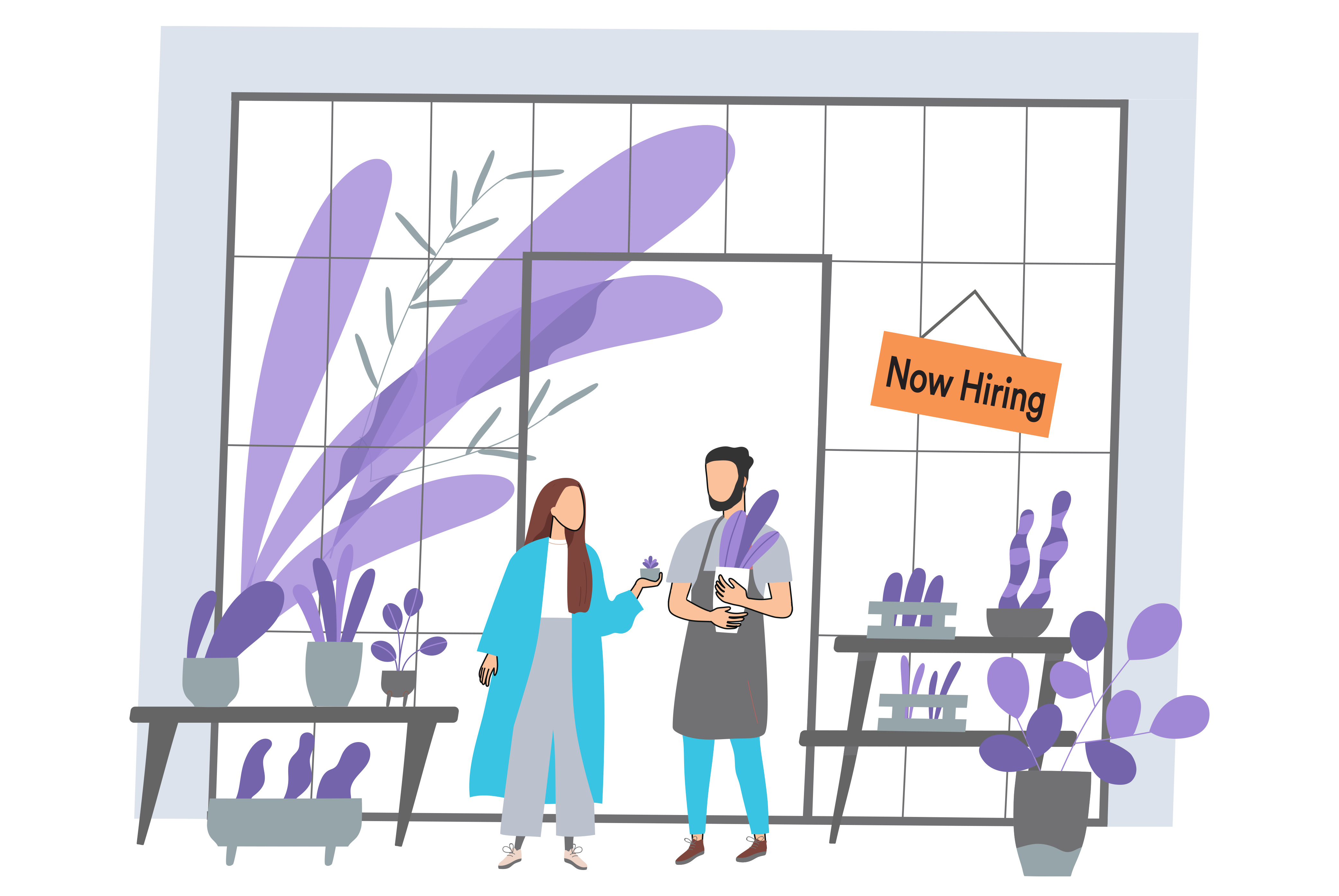 Overview
Find quality workers for your company
Narrow down applications efficiently
Improve your working environment to retain employees
Introduction
As a small business owner, you need the right employees to grow your business. Not only do you need skilled workers, but you also need people who work well with other team members.
However, great employees can be difficult to identify. Attracting the right ones requires a great deal of thought and effort. In this article, we'll guide you through the hiring process to help you find workers who will keep your business running optimally.

Knowing When to Hire Employees
Hiring employees can be an expensive process. You have to pay for things like training and onboarding. And if you're hiring your first employee, you have to add their salary, benefits, and payroll taxes to your company budget.
Many large corporations have recruiters who hire continuously and, thus, plan for a certain amount of turnover in their budgets. Your small business likely doesn't have a huge staffing budget, so you need to be mindful of the right time to hire.
If your team is struggling to complete the workload, turning away customers because team members are too busy, or experiencing a deterioration of work quality, it might be time to expand your workforce. You might also hire someone new if you need skills that no one on your staff currently has.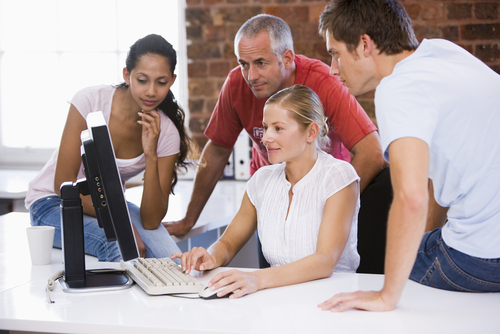 In some small businesses, team members take on tasks outside of their job description to conserve resources. While this can work in the short term, it's a good way to overwork employees and negatively impact morale. If you have several workers operating outside their realm of responsibilities, you may want to look at making new hires.
You also need to hire someone when you lose a key member of your organization, like a manager or an accountant. To limit your expenses, start the process as soon as you know your current employee is leaving.
How to Find the Best Possible Employees for Your Small Business
As a hiring manager, you need a strategic approach to finding the best possible employees. You have to look in the right places and be able to accurately evaluate their abilities and personalities.
If you're hiring your first full-time employees or independent contractors, you'll need to make sure you're ready to handle things like state taxes, federal taxes, and tax withholdings before writing offer letters.
Apply for an employer identification number (EIN) from the IRS and have all of your employment paperwork — like forms W-4 and W-9 — or your employee handbook ready on your new employee's first day.
Craft Your Job Posting Carefully
A great job ad attracts qualified candidates and discourages people who may not fit your company from applying. There are several things you should include in your job posting:

The responsibilities of the job
What hard or technical skills the right candidate will need
What type of experience is necessary to perform the new role and how much experience is needed
Your company's goals and missions
Details about the salary and benefits you'll be offering
You can also include what type of person you'd like for the role. You might want someone who enjoys working in teams and can meet deadlines. Finding an employee who shares your business's values can be better than finding one with a huge list of technical skills. Stress your company's mission to attract passionate candidates.
End your job posting with your contact information. Be sure to tell candidates what you'll need from them (such as resumes, cover letters, or references). Increase the likelihood that people will apply by adding some urgency. Give them a cutoff date for when you'll stop accepting applications.

Determine Where Your Ideal Candidates Are Looking for Jobs
There are job boards, social media sites, and referrals, and it's up to you to get your posting everywhere the best people are looking. One of the best places to find qualified people is through your network. Contacts in your industry are bound to know skilled candidates.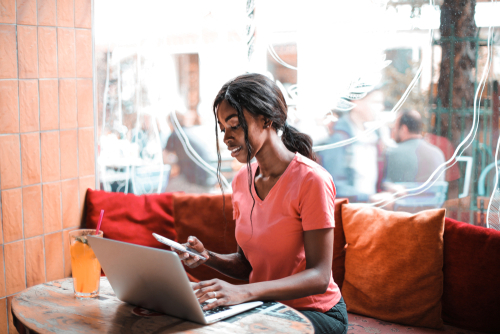 Social media can be a great place to find skilled applicants. Do a search for your open role on LinkedIn. You can also search Facebook groups or Twitter to find people who are involved in the community for the job you need filled. Alternatively, posting your position on job boards can also give you access to skilled talent.
Some job sites test more than an applicant's skills and work history. For example, Joblist gives job seekers curated lists of jobs that match their experience and inclinations.
Screen Job Applications Thoroughly
It's vital that you find a way to screen out applicants who aren't qualified for your position quickly. When you first get resumes, an applicant tracking system (ATS) like Manatal or Tracker can immediately rank them based on how well they match the keywords in your job posting.
When you're performing reference checks, have some questions prepared. Make them as specific as possible. Below are a few examples of things you might want to know about a candidate:

What are the candidate's strengths?
What are the candidate's weaknesses?
Was the candidate flexible and able to handle feedback?
Was the candidate a team player?
Why did the candidate leave the company?
Your new employee will be representing your company. Do a quick sweep of their social media pages to check for red flags. Red flags can be things like inappropriate material, unprofessional posts, or negative comments about their social circle. You might even perform more thorough background checks to see if applicants have criminal records or other issues.

Ask the Right Interview Questions
When you're hiring for an important position, you'll likely be conducting several interviews. Make sure every interview is productive by asking questions that really help you get to know who a candidate is, what their abilities are, and whether they've come prepared. Below are a few questions to test an applicant's eligibility:

Why did you leave your last job?
What are your strengths and how will they help you in this role?
What are your weaknesses?
What do you know about our company and why do you want to work here?
How have you handled disagreements with co-workers in the past?
Do you prefer working alone or with others?
Is there anything you'd like to know about our company or the position?
Before inviting candidates for an in-person interview, get a sense of their demeanor with a quick phone interview. Don't go too in-depth during the phone interview process. A quick conversation will help you gauge whether an applicant is personable, professional, and has the ability to think on their feet.

Offer Fair Compensation
Skimping on employee wages can be costly over time. Underpaid and undervalued employees may initially take your job offer, but they'll leave as soon as something better comes along. If you want workers to be loyal, pay them fairly.
Do a quick search to see what the average pay for your open position is. Contact other businesses similar to yours to see what they're paying, as well. You can also check the occupational handbook section on the Bureau of Labor Statistics (BLS) website.
Keep in mind that you'll likely have to pay employees more for things like specialized degrees, certifications, and greater experience. Average pay for the same position can be different in different areas. A fair wage in California, where the cost of living is relatively high, might be much more than the same position in a place like Mississippi, where the cost of living is relatively low.

Provide a Quality Work Environment
A positive work environment and company culture is a huge part of attracting and keeping quality employees. People want to work in a place where they feel valued and respected. Below are a few ways you can improve the work environment at your company:

Offer and pay for continuous training and education. Your workers can improve their skills and their earning potential.
Offer employees flexibility. You might allow them to work from home or offer great employee benefits, like paid time off. The U.S Department of Labor (DOL) website provides a list of several resources you can give your employees.
Plan events. This allows your team to socialize and build relationships.
Give employees a chance to grow with a company. Offer them a clear path toward promotions or pay raises.
Find Candidates Tailored to Your Business Needs on Joblist
Accurately judging the employment eligibility for job candidates isn't easy. That's why large companies have entire human resources (HR) departments to do the job for them. If you look for workers in the right places, screen them effectively, and provide a great place to work, you'll give yourself the best chance of finding employees who will help your small business succeed.
Some of the most skilled workers are on Joblist. Come see how Joblist can help you reach job seekers with the skills you're looking for who are passionate about working in your industry! We introduce you to candidates tailored to your specific business needs.